(10-19-2017, 08:24 AM)

Ben Johnson Wrote: Ellen Degenerate is wasted skin - an old ugly lesbian. I can tolerate good looking young lesbians who want to put on a show. Degenerate did the interview to keep things under control - she has a business affiliation with MGM. No danger of asking him why he didn't have a license. She's a professional retard - not a journalist.
Right you are, Ben. Mandalay Bay is owned by MGM Resorts. Telepictures Productions is the nominal producer of Degenerate's show, although at first glance it is owned by Time Warner. But who gets their own line of
slot machines
in Vegas without some connections?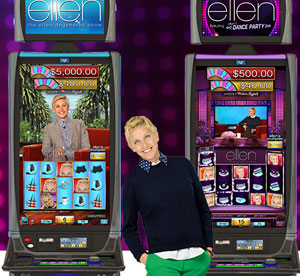 As if the situation didn't smell fishy enough already. What kind of guy goes on the Degenerate show? I bet those boys like show tunes.