Suspect in congressional shooting was Bernie Sanders supporter, strongly anti-Trump
You knew it was just a matter of time before--oh wait, wrong guy. It's not the IL progtard maniac we would have suspected. This guy is named James T. Hodgkinson and he's from Belleville, Illinois, not Champaign, Illinois. But same socialist, Marxist, dumbass politics.
IL 12 Congressman Mike Bost
states
that Hodgkinson contacted his office 10 times, but "never appeared threatening." This would be in sharp distinction to that other guy, the convicted ethics violator who stalked IL 13 Congressman Rodney Davis at his office...
...stalked pretty IL 13 Demtard candidate Ann Callis at her office...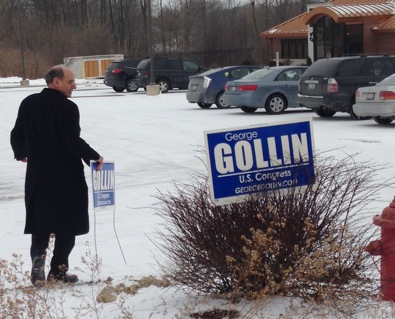 ...and stalked and no doubt continues to stalk everybody else who disagrees with him.
Thankfully, James T. Hodgkinson died from the wounds he sustained at the hands of the police. Although this probably will not stop him from voting multiple times in the next Illinois election.