Silvio Berlusconi found guilty of paying for sex with underage prostitute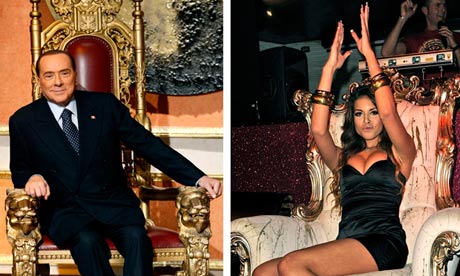 Quote:Both he and she denied having "intimate relations" and claimed the thousands of euros he gave her were simply the support of a generous friend.
Important lesson to all sociopaths: Nobody---
NOBODY
--ever believes that a man pays a current or former prostitute for any reason other than "intimate relations." No matter how good a liar you think you are, no matter how stupid you think the listeners are, no matter how plausible you think your ridiculous story may be.