This is what happens when you post at DD and hang out with turds on the internet: Your brain is destroyed.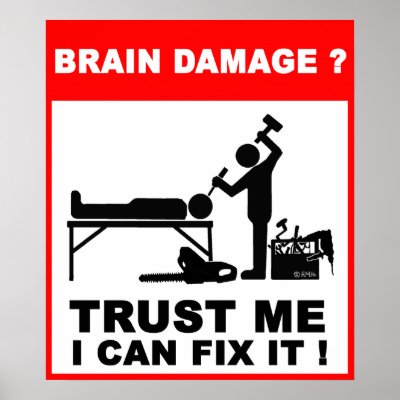 Quote:

Prayers, Thoughts, Meditations requests, please...


by Jimmy on Fri Jan 06, 2012 12:11 am

A few of you know that two week's ago I suffered a grand mal seizure (first time ever) at work, passed out, and was rushed to the ER. At that point, the thought was my blood sugar was too low.

Was subsequently sent to a neurologist who had me undergo a brain MRI. Results today show a brain lesion. Will see a neurosurgeon to determine which one of four types (two serious, two not) I have. Please keep me in your prayers, thoughts, and meditations. Thank you.
You got it Jimmy. Cut out all the debauchery and get well soon.